Ribeye Roast Sale
Safeway has Colorado Angus Beef USDA Choice Bone-in Ribeye Roasts, otherwise known as Prime Rib on sale for $5.47 per pound with Safeway Digital Coupon through December 25th. Without the digital coupon, the whole roast sale price is $7.99/lb.
This price is for the whole ribeye in the bag, which is about 20 lbs. of beef.
You can cut it into a roast or steaks for the freezer.
Alternatively – if you want a smaller cut for your family, you can get a Signature Cut Oven Ready Ribeye Roast on sale for just $7.47/lb. through December 25th. The Safeway butcher will hand-cut and tie your roast to whatever size you need.
The Signature Cut roast also comes with a pop-up timer so you'll know when the roast is perfectly medium-rare.
How Much Prime Rib to Buy?
You should plan on one pound of meat per person – so for 5 people, a 5 lb. roast is perfect.
A Ribeye Roast is a large, tender, and flavorful cut of meat that normally goes for $14.99 per lb. so you are saving over $9 per lb. or 63% on meat for your holiday roast.
Recipes for Ribeye Roast aka Prime Rib
Holiday Prime Rib Recipe for Ribeye Roast Sale at Safeway
Prime Rib Roast with Red Wine Cherry Sauce
Peppered Ribeye Roast Recipe With Roasted Garlic Sauce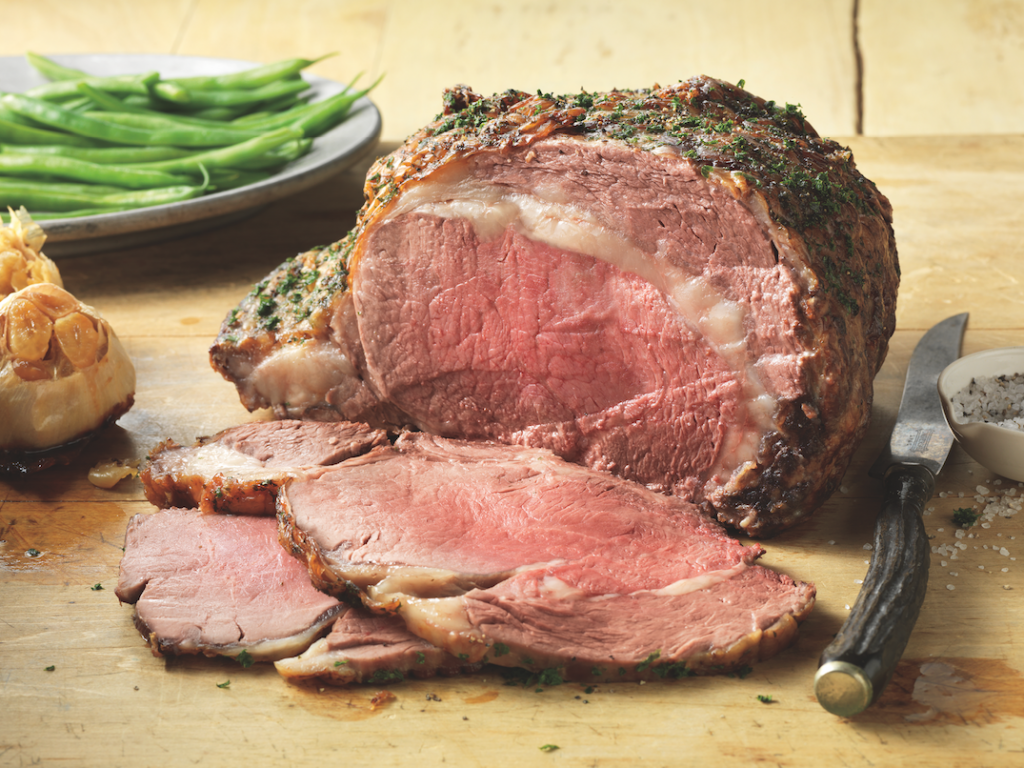 SuperSafeway is a blog devoted to helping you find the best deals at Safeway in the Denver division. Every week we find and share the best advertised and unadvertised deals at Safeway with and without coupons. We also share recipes and weekly meal planning ideas based on sales to maximize your savings. For more low prices, check out Super Safeway's weekly ad coupon matchup page. Stay updated on the best deals by following Super Safeway on Facebook, on Twitter, on Instagram, or Pinterest and subscribe to our newsletter.
* Please note – Savings information is based on Colorado pricing and the Safeway Coupon Policy for the Denver Division which includes Colorado, Nebraska, New Mexico, Wyoming and South Dakota. Your market may vary. *