NEW Sargento Creamery Cheese
Sargento Creamery Cheese Shreds & Slices is a line of real, natural cheese that delivers an amazing melt thanks to the simple addition of real cream. These cheeses add a creamy texture to your weeknight meals.
Perfect for topping burgers, making ultra-creamy mac and cheese, grilled cheese sandwiches, quesadillas paninis, Philly cheesesteaks, and more!
The new Creamery Cheese is available in baby swiss slices, sharp cheddar slices, sharp cheddar shredded cheese, and 3-cheese Mexican blend. Try the new creamery cheese for just $.99 a package at Safeway with a new sale and coupons. In fact – this is the time to STOCK UP on cheese! With so many matching coupons available, you can get 2 packages for $.99 with the printable coupon and 6 packages for $1.49 each with the other coupons!
Sargento Shredded or Sliced Cheese 5-8 oz. $1.99 when you buy 5 or more participating items, mix and match
Check out a couple of delicious cheesy recipes you can make with the great price on cheese here:
Roast Beef Grilled Cheese With Caramelized Onions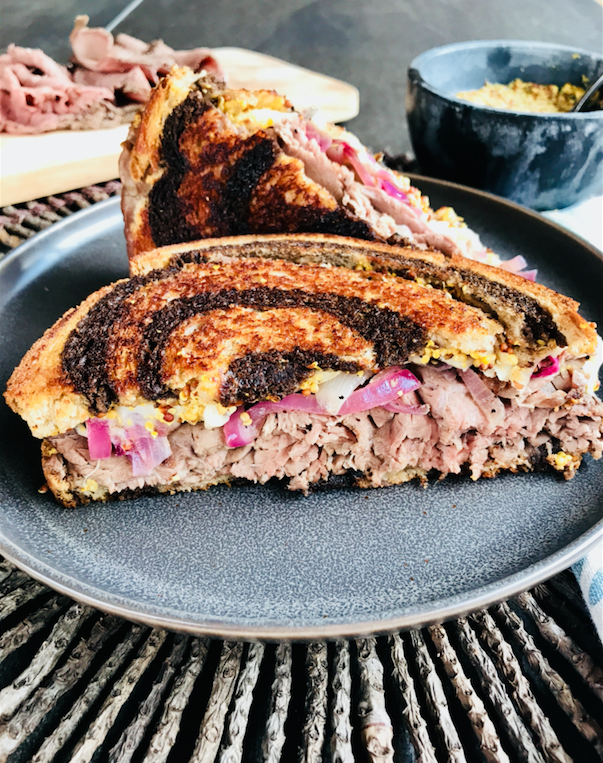 SuperSafeway is a blog devoted to helping you find the best deals at Safeway in the Denver division. Every week we slice and dice the ad and tell you the best deals at Safeway with and without coupons.
For more low prices, check out the Safeway weekly ad and the Safeway coupon matchup page. Would you like to stay updated on the best deals? If so, make sure to like Super Safeway on Facebook, join our Facebook group, follow us on Twitter, subscribe to our Instagram, or head over to Pinterest. Also, make sure to subscribe to our newsletter.
* Please note – Savings information is based on Colorado pricing and the Safeway Coupon Policy for the Denver Division which includes Colorado, Nebraska, New Mexico, Wyoming and South Dakota. Your market may vary. Prices may vary per location*