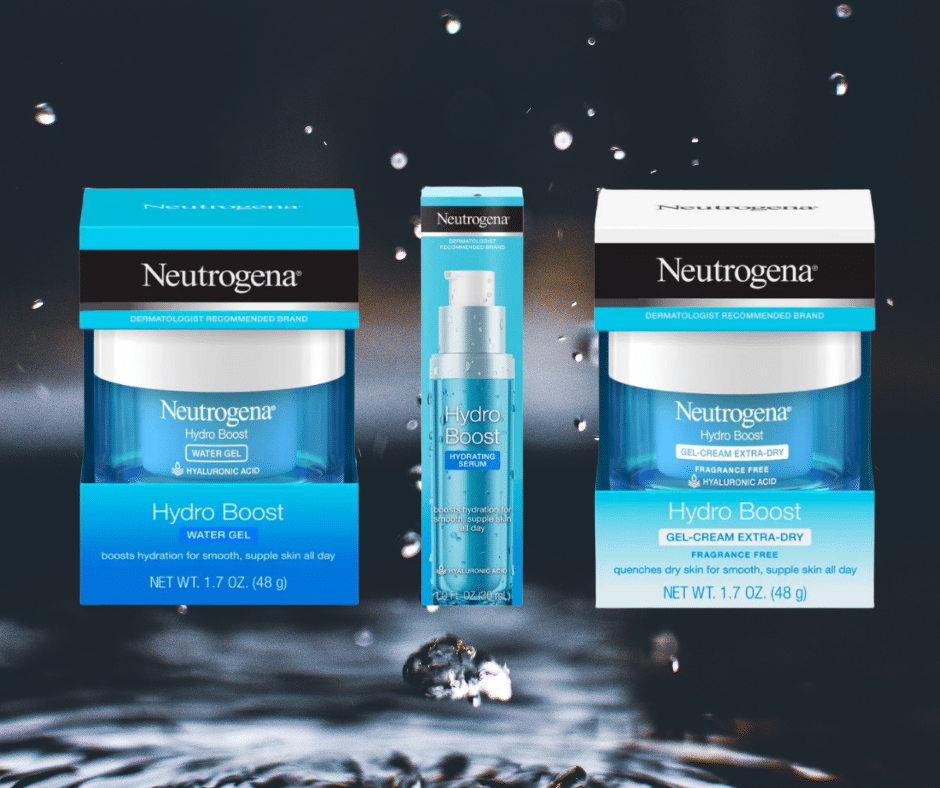 Neutrogena Hydro Boost Serum and Face Cream Sale
Achieve glowing skin day after day with Neutrogena Hydro Boost Serum with Hydrating Hyaluronic Acid. Addressing dryness to deliver hydration, this facial serum formula contains hyaluronic acid, a hydrator found naturally in the skin, attracts moisture and locks it in.
The unique hydrating face serum and gel cream formula helps you achieve a fully hydrated complexion that stays smooth and supple and glows from within.
Perfect for Colorado's ultra-dry climate – add some moisture to your skin and save in the process. The line of Neutrogena Hydro Boost products is on sale at Safeway. There are new high-value cashback offers available through ibotta that will allow you to save $6 on the Hydro boost serums, gel-cream and water gel moisturizers.
This is cheaper than Target or Walmart pricing!
Neutrogena Hydro Boost Coupons
Neutrogena Hydro Boost Serum, Gel Cream, Water Gel on sale for $17.99 through April 25th

Submit ibotta cash back offer for $3.00 back on Neutrogena Hydro Boost Moisturizers or Treatments, limit 2
Final price = $14.99
Neutrogena Oil-Free Moisturizer on sale for $8.99 through April 25th
Neutrogena Bright Boost Micro Polish $9.99 every day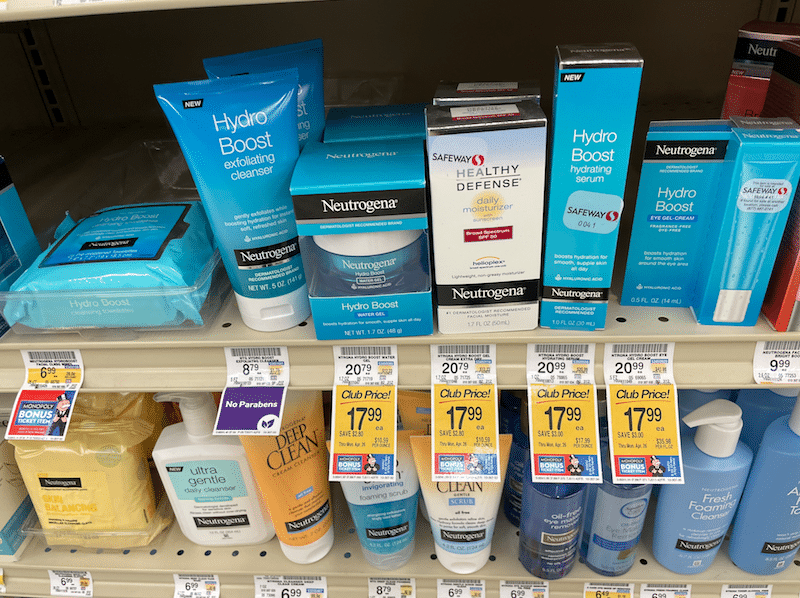 SuperSafeway is a blog devoted to helping you find the best deals at Safeway in the Denver division. Every week we slice and dice the ad and tell you the best deals at Safeway with and without coupons. For more low prices, check out Super Safeway's weekly ad coupon matchup page. Want to stay updated on the best deals? If so, make sure to like Super Safeway on Facebook, join our Facebook group, follow us on Twitter, Instagram, or Pinterest and subscribe to our newsletter.
* Please note – Savings information is based on Colorado pricing and the Safeway Coupon Policy for the Denver Division which includes Colorado, Nebraska, New Mexico, Wyoming and South Dakota. Your market may vary. Prices may vary per location*