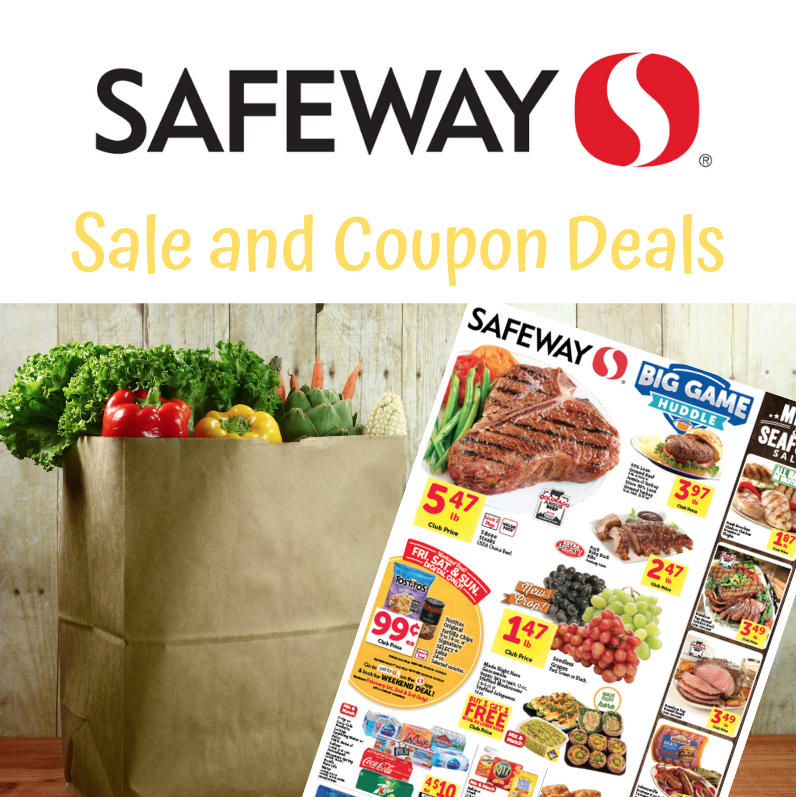 Safeway Weekly Ad Preview and Coupon Matchups 2/6 – 2/12
The Safeway Weekly Ad Preview for the 2/6 ad has been posted and there are some phenomenal deals happening this week!  First – the Safeway Monopoly Game starts tomorrow 2/6.  There are several pages of Monopoly Bonus ticket items in the new add with a super HOT Pick 5 or more and save promotion.  Be sure to read all about how to play Monopoly at Safeway here as there are some new sweepstakes and prizes available in the 2019 game.  There are amazing prizes this year – with 3 $1M cash prizes, 3 $1M vacation homes and over $250M in cash and prizes available for those who play and win!
Valentine's Day is next week, so there are some awesome deals on roses, steak and turf dinners, tenderloin roasts, fresh berries and more to celebrate your love this Valentine's Day.
See the full sale and coupon matchups for the 2/6 – 2/12 weekly ad here.
Highlights of the best deals:
USDA Choice Beef Tenderloin Roast – $12.99/lb.
USDA Choice Beef Ribeye Steaks – $5.77/lb.
Whole Lobsters or Lobster Tails – $5.97 each
93% Lean Ground Beef – $3.99/lb when you buy 3 lbs. or more.
Boneless Pork Loin Chops – BOGO Free
$1.69 General Mills Cereals, Nature Valley Granola Bars, Fiber One Bars with Pick 5 or more sale – cheaper with coupons
$.99 Progresso Soups with Pick 5 or more sale
Farmer John Bacon – $3.49 for 16 oz
Strawberries, Blueberries, Blackberries – $1.67 each
We are expecting to receive three new coupon inserts in this Sunday's paper – see the Sunday Coupon Preview of what's coming as many match the sales happening at Safeway this week!
Check out the newest printable coupons for extra savings at Safeway here:


Coupons powered by Coupons.com
Super Safeway is a blog devoted to helping you find the best deals at Safeway in the Denver division.  Every week we slice and dice the ad and tell you the best deals at Safeway with and without coupons.  For more low prices, check out Super Safeway's weekly ad coupon matchup page. Want to stay updated on the best deals? If so, make sure to like Super Safeway on Facebook, follow us on Twitter, Instagram, and subscribe to our newsletter.
* Please note – Savings information is based on Colorado pricing and the Safeway Coupon Policy for the Denver Division which includes Colorado, Nebraska, New Mexico, Wyoming and South Dakota. Your market may vary. *